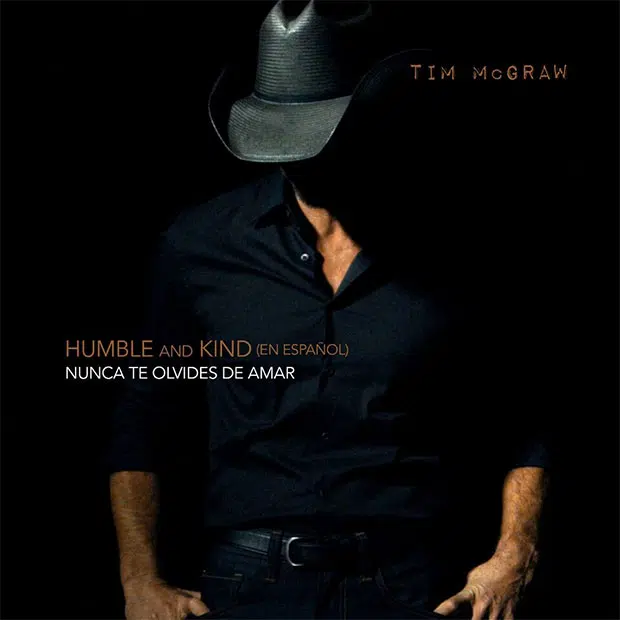 With music being a universal language, Tim McGraw has released a Spanish version of his hit song "Humble and Kind" called "Nunca Te Olvides de Amar." The English version spent multiple weeks at Number One on radio, sales and video charts, earning song of the year awards from the Country Music Association and American Music Association as well as CMT Video of the Year accolades. The message of the song sparked a social media movement to encourage random acts of kindness. Fans' stories will continue to collect at stayhumbleandkind.com and  nuncateolvidesdeamar.com.
Tim told Billboard Magazine, "I've said repeatedly that 'Humble and Kind' has a universal message", so singing the song in Spanish, for me, is a way to really stand up to that statement. It's one thing to say 'I'm being universal' and it's another thing for me to try to reach out across a language barrier and put in the effort to deliver that same message. To make someone understand that you're trying to love them through a song and work to make people feel it is a pretty cool thing.  My Spanish may not be perfect, my accent may not be perfect, but if I can reach out and touch someone in a language that's not my own – that's a good enough reason enough to try."
Tim has also released a "Humble And Kind (Nunca Te Olvides De Amar)" music video featuring scenes from Oprah Winfrey's documentary Belief, which depicts how people with a wide range of beliefs search for deeper meaning and connection with the world around them.