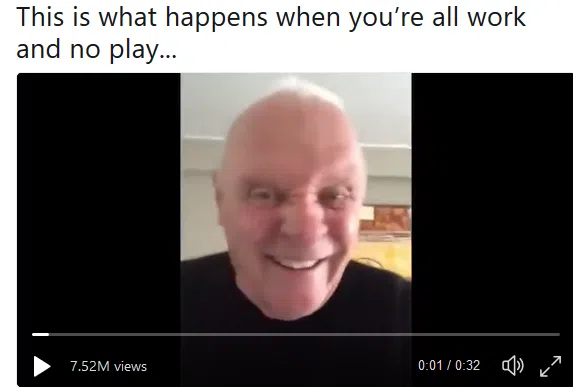 The sun is out; Vancouver is gorgeous so enjoy it while it's here because all work and no play…well you know it works.
Lots of ways to de-stress. Dancing is definitely one of them!
This is what happens when you're all work and no play… pic.twitter.com/2KvkJ2baw6

— Anthony Hopkins (@AnthonyHopkins) April 22, 2018
Side of fava beans anyone?
~graeme