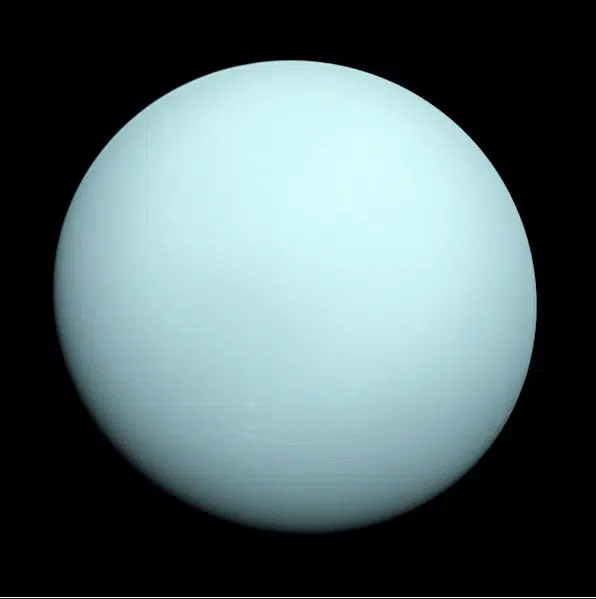 Uranus, the seventh planet from the sun, has held a vital (and smelly) secret of the solar system for decades. It literally smells like farts.
An international team of researchers reported on Monday that they've discovered evidence that Uranus holds one of the most unpleasant-smelling chemicals known to humankind.
"They found hydrogen sulfide, the odiferous gas that most people avoid, in Uranus's cloud tops," according to a press release from Gemini Observatory, a high-power telescope atop a Hawaiian volcano.
Voyager 2 was the only spacecraft ever to visit the chilly, blue-green "ice giant." The probe tried to see which chemicals were in Uranus' clouds during its 1986 flyby, but it couldn't tell scientists for certain.
"If an unfortunate human were ever to descend through Uranus's clouds, they would be met with very unpleasant and odiferous conditions," Patrick Irwin, a physicist at the University of Oxford who led the new study, said in the press release. But he added that "suffocation and exposure" to Uranus' -200 degree Celsius temperatures "would take its toll long before the smell."