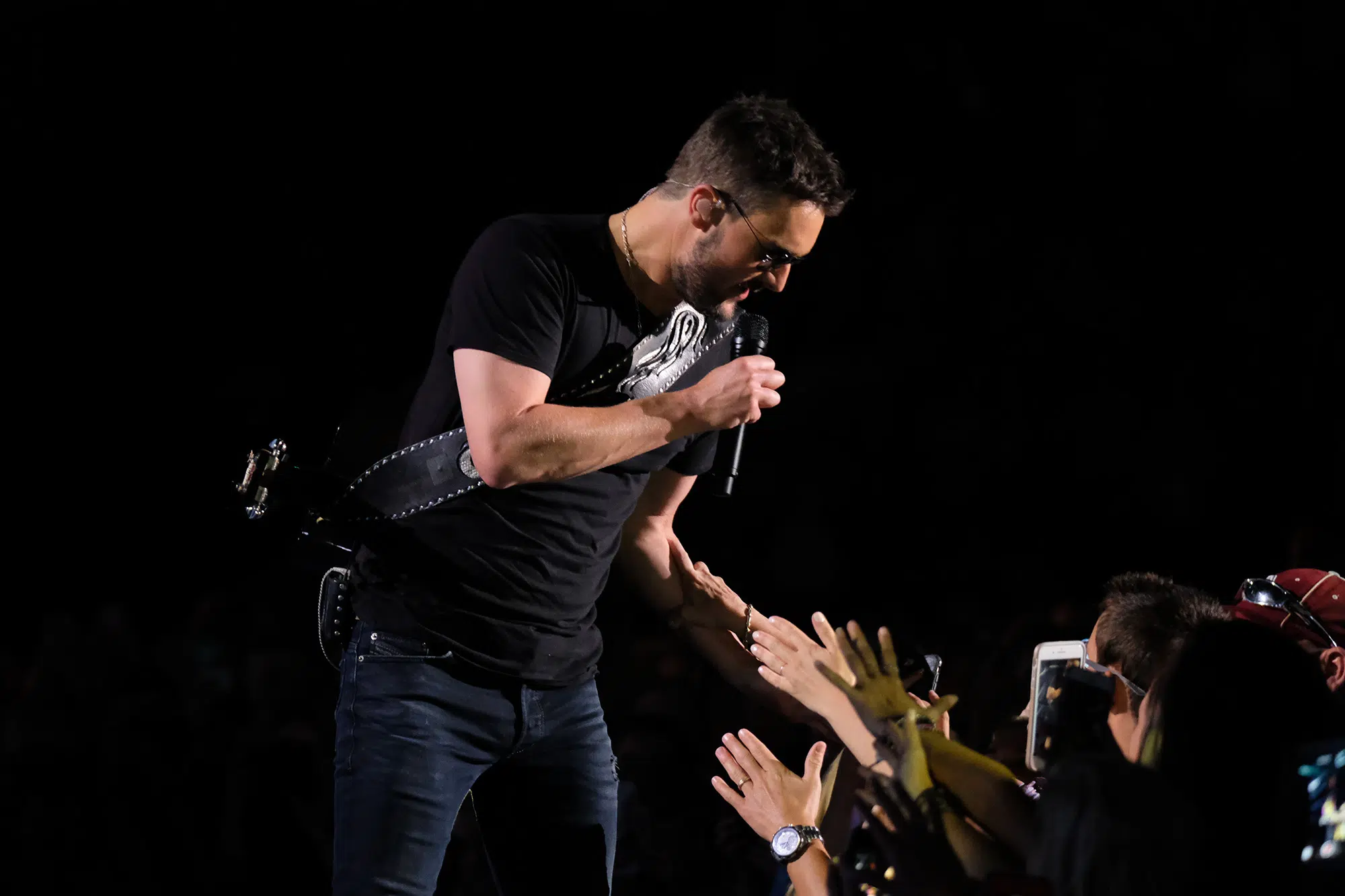 If you got to see Eric Church's Holdin' My Own Tour when it touched down in Vancouver you know how amazing the Chief is live; his songs, covers, the guy kills it!
 Eight of Eric Church's live covers of such acts as Soundgarden, Billy Joel, Little Feat, and Bob Seger from his 61 Days In Church album will be available on Record Store Day, which is Saturday (April 21st). Eric has made 2,500 exclusive LP copies available to fans for this specific day. The Record Store Day exclusive release is a
selection of the very best cover songs from those shows, however it may be hard to get your hands on because it is only available only at participating record stores. Googling may be required. Good luck!
Complete Track Listing:
1.     "Better Man" (Live At Tacoma Drive, Tacoma, WA, March 18, 2017)
2.     "Turn The Page" (Live At CenturyLink Center, Omaha, NE, April 8, 2017)
3.     "Dixie Chicken" (Live at Pepsi Center, Denver, CO, April 5, 2017 with Chuck Leavell)
4.     "Six Days On The Road" (Live at PPG Paints Arena, Pittsburgh, PA, April 21, 2017)
5.     "Rusty Cage" (Live at Verizon Center, Washington, D.C., May 19, 2017)
6.     "Allentown" (Live at Santander Arena, Reading, PA, May 18, 2017)
7.     "Midnight Rider" (Live at Bridgestone Arena, Nashville, TN, May 27, 2017)
8.     "American Woman" (Live at Pepsi Center, Denver, CO, April 5, 2017 with Glenn Hughes)
~ graeme