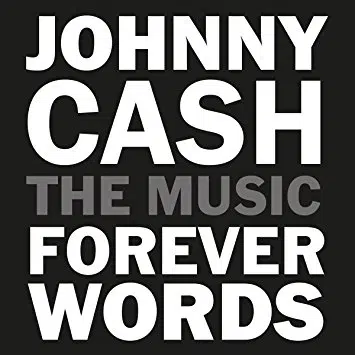 John Carter Cash found notebooks and folders of handwritten lyrics and poems following the death of his legendary father Johnny Cash in 2003. Carter Cash reached out to friends in the industry to put his father's words to music and the resulting 16 tracks has become

 Johnny Cash: Forever Words,

which was released on April 6th. 

Some of the biggest names, across several genres, are featured on the album including Elvis Costello, John Mellencamp, Brad Paisley, Kris Kristofferson, and the late Chris Cornell. 

The Cornell piece, "You Never Knew My Mind", turned out to be one of his last recorded solo works.