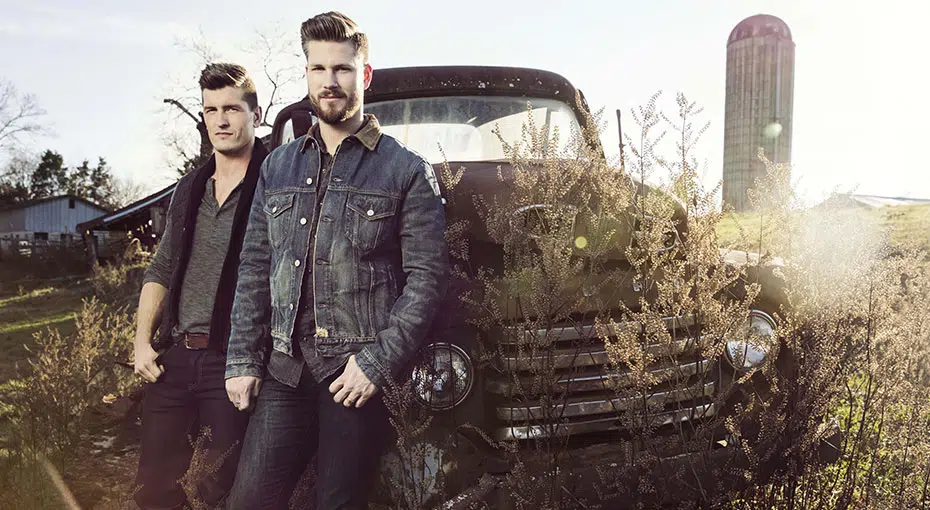 I am a big fan of stripping it down, musically of course. So are brothers Brad and Curtis Rempel; y'know em as High Valley.
Brad says, "Whenever we rehearse new songs as a band we like to start out acoustically so that we can focus on the musicianship and the harmonies. Often we go to the Farmhouse to clear our minds and allow this to happen naturally. We are so pumped to share these acoustic sessions with our amazingly supportive fans."
On their latest project High Valley offers up seven stripped down tracks off of their Dear Life album. They recorded the songs on a farm outside of Nashville
High Valley: Farmhouse Sessions track list:
1.    "I Be U Be"
2.    "She's With Me"
3.    "Make You Mine"
4.    "Memory Makin'"
5.    "Roads We've Never Taken"
7.    "Dear Life"
The High Valley boys are making big waves in the States at the moment, they are nominated for ACM New Vocal Duo/Group at next month's ACM Awards. Atta way fellas!
– graeme