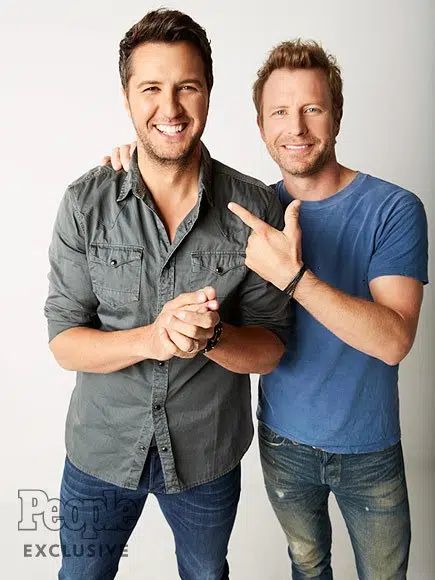 Two years into their co-hosting stint at the ACM Awards, Luke Bryan and Dierks Bentley are being replaced. Dierks participated in a Q & A session in Nashville yesterday (Monday, February 5th) during Country Radio Seminar where he broke the news. Billboard reports that a photo of Dierks and Luke from the ACMs flashed on the screen and Dierks said, "That's over . . . We got fired. Is that not common knowledge?" Dierks manager has also confirmed the news.
The ACM has not yet announced their replacement.
Dierks replaced Luke's previous co-host, Blake Shelton, in 2016. Blake co-hosted with Luke since 2013.  You can catch Luke as he joins ABC's relaunch of American Idol on March 11.
The 2018 ACM Awards is set to take place on April 15th in Las Vegas.
Are you happy or sad to see Luke & Dierks go?  Who do you think should replace them, or do you think there should be any specific host?