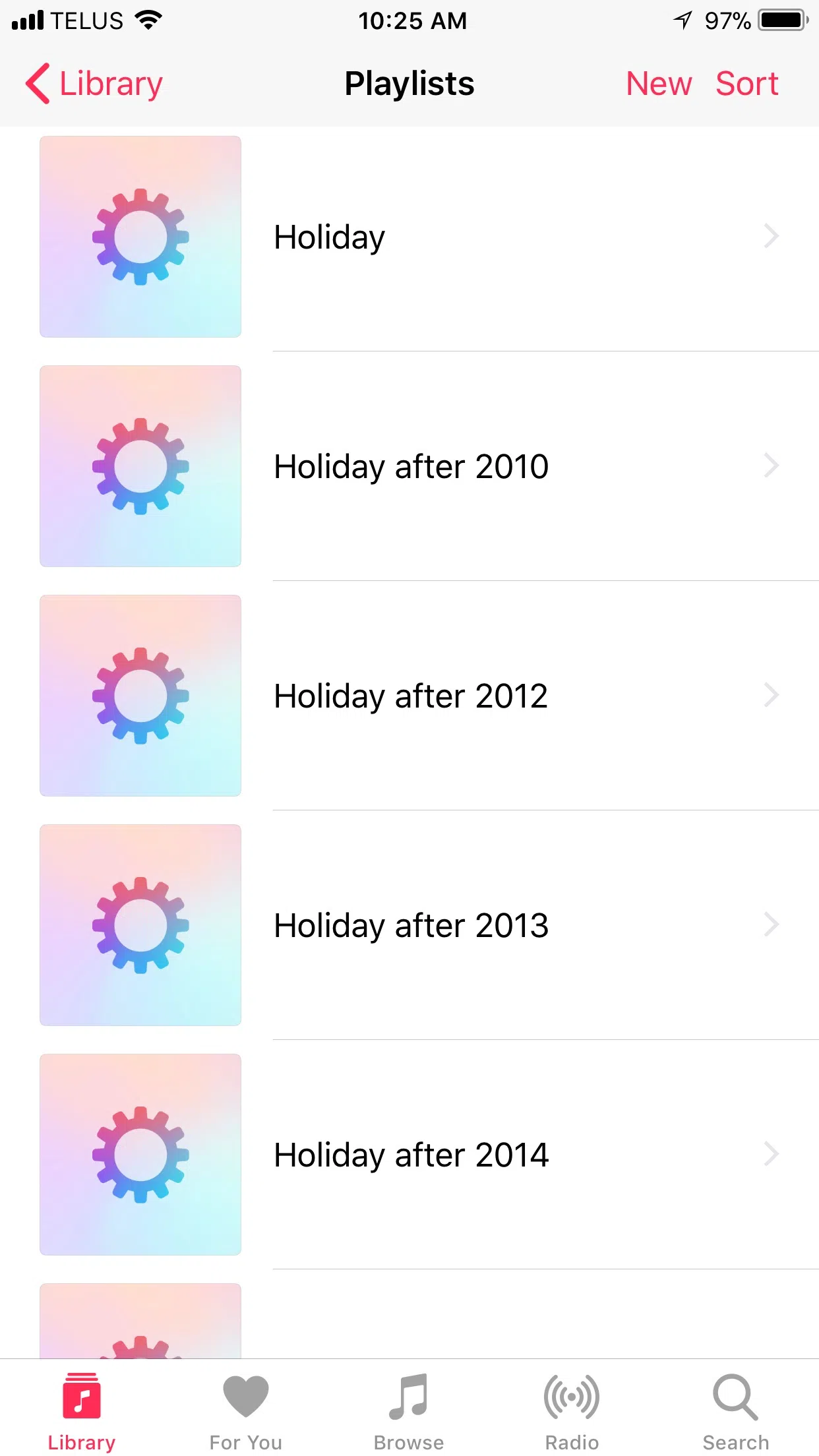 Back by popular demand…well, ok, Karen and Graeme asked for it and since we've been playing them on air maybe half a dozen listeners have requested. It's the 2017 version of "The Christmas Claylist".
I have a weird thing for Christmas music. My mom used to forbid from playing the family's Christmas albums in mid-November because to me, nothing meant all that 'joy and good cheer' stuff like the songs of the season. Now that I've grown up (in years anyway) I realize that 95% of all Christmas music is pretty awful and I go far and wide out of my way to find the realllllllly good stuff. My main Christmas playlist is about 2 and 1/2 days of continuous holiday awesomeness, and every year I scout around for killer new finds.
The key is variety: cool new versions of favourites, classics of the season, fun/weird one-offs, and yes choirs and traditional carols…the only requirement is they gotta be good.
Every morning until our Christmas break, we're playing something cool from what Graeme is calling The Christmas Claylist, and I'll post them here too so you can find them.
Monday, Dec. 11th: Have Yourself A Merry Little Christmas – Kacey Musgraves. Last year, Kacey's "A Very Kacey Christmas" pulled off the unicorn move of a Christmas album with almost no filler. This tropical steel-guitary greeting hits the sweet spot between sentimental and cheese. I'll post the songs if record company grinches haven't made them unavailable, so here y'are:
Tuesday, Dec. 12th: The Christmas Song – David Myles. David is a New Brunswick-er with a rootsy vibe and he too released a Christmas album called "It's Christmas" that really is worth a listen end to end. His snappy acoustic arrangements have just enough swing and humour to keep things jumping, like in his finger-popping take on The Christmas Song:
Wednesday, Dec. 13th: Getting Ready For Christmas Day – Paul Simon. Original Christmas songs are tough because honestly…no one wants to hear your new holiday song. People want stuff that feels like Christmas. That said, the first time I heard this I had one of those 'hold on, turn that up, what IS that?" moments. I also think it's not actually a Christmas song, it's more of a first-2-weeks of December song 🙂
Thursday, Dec. 14th: Winter Wonderland – John Legend. Some classic Christmas songs don't need much to make them shine. This is just John Legend, his piano, and a willingness to futz with the tempo a little bit. Well done, sir.
Friday, Dec. 15th: Please Come Home For Christmas – Grace Potter & The Nocturnals. Grace Potter sounds great singing anything, especially a slow jam like Charles Brown's bluesy classic. This song has been covered a LOT in modern Christmas history, but Ms. Potter's little bitty gritty hits the sweet spot.
Monday, Dec. 18th: Big Bulbs – Sharon Jones & The Dap Kings. Because baby, you get them big bulbs!
Tuesday, Dec. 19th: Jingle Bells – Tyrone Wells. He's a Spokane singer/songwriter/folkie who understands that after you've heard 1700 versions of Jingle Bells you've gotta switch it up, even a little bit. Nicely done.
Wed., Dec 20th: Linus and Lucy – Bela Fleck & The Flecktones. Who wouldn't love a little Christmas BELA? (Man, I kill me!). Nothing says Christmas fun like the classic dancing music from A Charlie Brown Christmas, and Bela's banjo is just about perfect here.
Thurs, Dec. 21: It Came Upon A Midnight Clear – Hall & Oates. I grew up singing Christmas carols at midnight mass and to me, they're still the ultimate Christmas songs. They're tough to cover, though, because they're hymns and require a certain amount of reverence. "Midnight Clear" is one of my favourite carols, and this version is lovely.